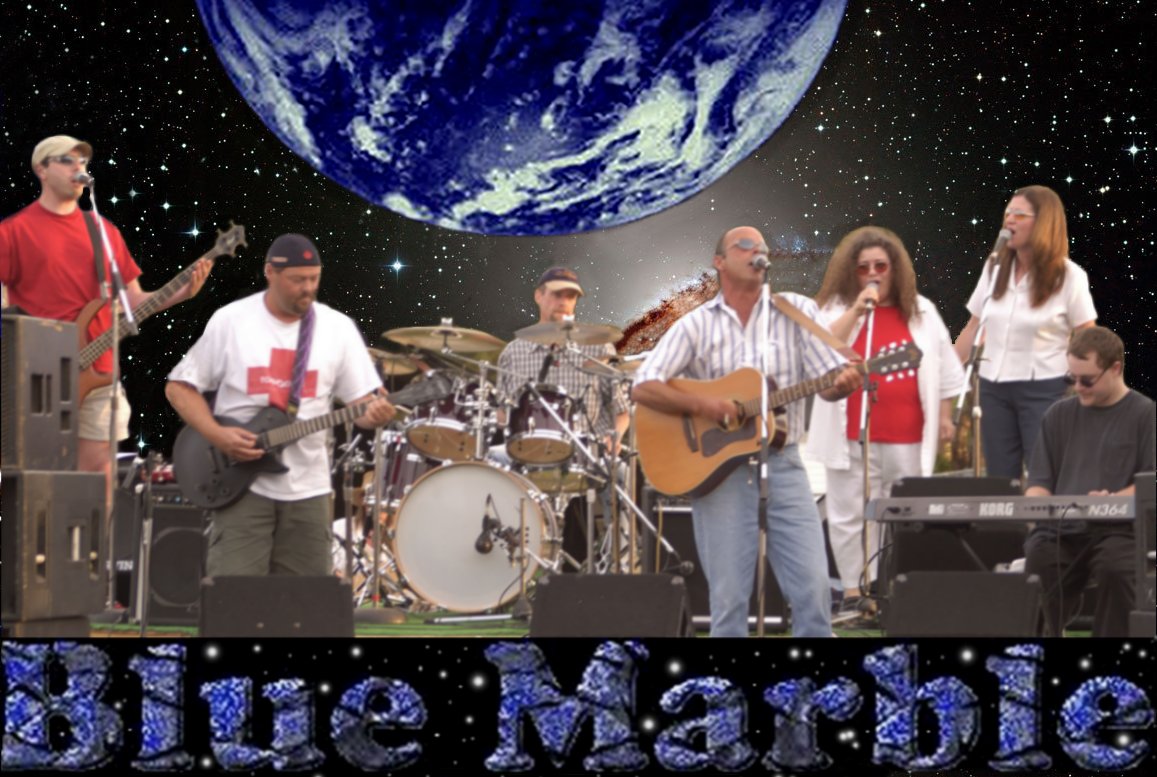 Blue Marble is the brainchild of one Bill Wilkinson (center right),
a 20 year veteran of the music scene.
A blend of 60's folk style, contemporary rhythms and a solid rock beat makes for a unique sound you are sure to enjoy. From the haunting 50's sound of "So Alone" to the hard rock of "But Lately", this versatile seven piece band combines over 140 years of experience to deliver a show you will be sure to remember for years to come.

The Blue Marble name represents one of the most famous photos ever taken, the shot of planet earth from the Apollo 17 spacecraft on Dec 7th, 1972. We are the earth band...

Blue Marble's debut CD release "Wherever You Turn" is now available. Send us an email with your mailing address and we can arrange shipment. Price is $10 CDN plus shipping.