Dave Godwin
Percussion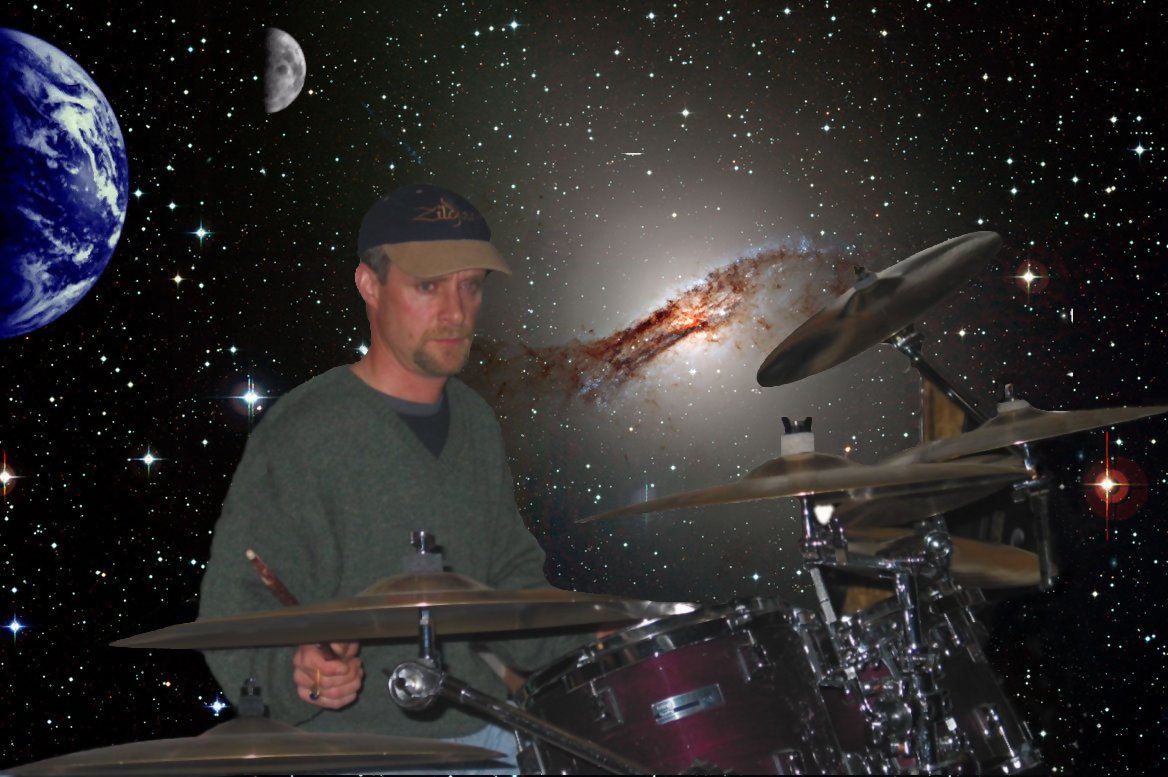 David Godwin - Born in Halifax, Nova Scotia
David's music career began as he enjoyed hitting the pots and pans from his mother's kitchen while still in diapers. While his Aunt Kaye bought him is first drum at the age of 5, it all started at the age of 7 when he woke Christmas morning to his first real set of drums!
David took lessons from various drummers including Dave James, John Alphone, & Al Resk. During early school years he played in the school band, choir, and many concerts.
David has played in various bands including Rockland, The Convertibles, Sight Unseen, The Innkeepers, and the Sonja Wood Band which was nominated for the ECMA's in 1999.
David is now in a band called Flamin Moe which has been together for the past eight years. During his time with the Innkeepers, David was fortunate enough to be the opening band for April Wine in 1997. Then with Flamin Moe, he again opened up for April Wine again in 2000.
David has been with Blue Marble since its establishment.